sejuuuuuknyeee..kat umah ni angin bertiup sepoi2 bahase..mgkin kejap lagi ujan..
tp digagahkan juga kudrat nak meng'update' blog cik jojo nieh..

okay..ape2 la..hari ni cik jojo nak cakap pasal arnab paling hensem..heh?
ade ke arnab paling hensem?? cik jojo rase muke sekor2 sepesen je..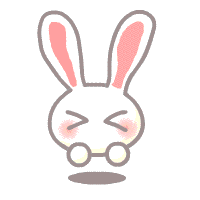 ohhh...hoho..bukan arnab yg gedik2 kat atas tu..cik jojo tgh ckp pasal Kp0p idol yang dilahirkan pada tahun arnab sbnrnye..gugu..so ape kaitan? yela, kan tahun 2011 ni tahun arnab..plus i was born in the year of rabbit jugek..1987 jjang!!..hehe..jadi tu la kaitan nye..bagi peminat Kp0p, cube korang chekidaut kat

SINI

sape arnab2 tersebut..
siape arnab paling ensem??
* gambar dari Gugel Ahjussi
haih..hensemnye arnab2 ni..kalau ade jual, cik jojo dah beli sekilo..*nosebleed*
Antara arnab2 ni Choi Siwon mendahului arnab2 yang len..he's the finest one la kira..tapi kalau tanye cik jojo, my rabbit is seunggi..wahahaha..diikuti oleh Top..minho dan geunseuk...haha..omo!! tamak la plak..kalau bole nak sume..siwon and joowon oso i want..
okey2..sukup2 la tu..so korang plak..sape arnab yang paling kacak bagi korang??
nuga??nega??
p/s: nak pegi beli rabbit la gini..nak cari muke mcm seunggi..hahaha..seunggi jjang!!